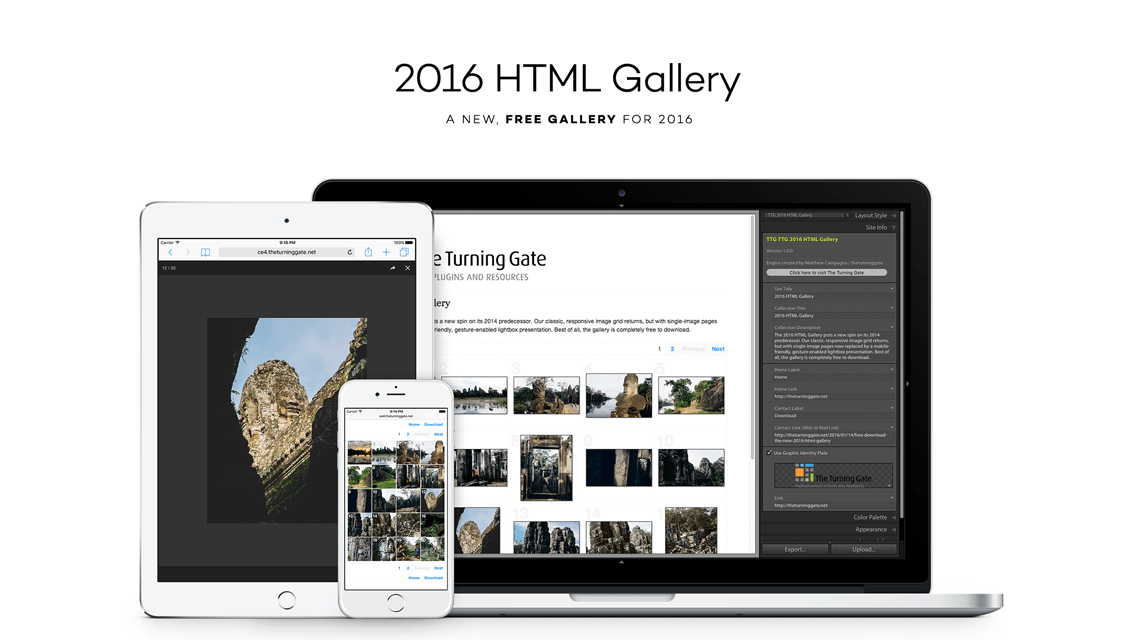 The 2016 HTML Gallery puts a new spin on its 2014 predecessor. Our classic, responsive image grid returns, but with single-image pages now replaced by a mobile-friendly, gesture-enabled lightbox presentation. Best of all, the gallery is completely free to download.
You can view the demonstration gallery online, or just click here to download the 2016 HTML Gallery for free.
Like the 2014 version, the gallery is built entirely of client-side HTML; it can be run online or offline. It also piggybacks on our existing translations by members of the Lightroom community and currently runs in the following languages:
Chinese
Danish
English
French
German
Italian
Korean
If you haven't already got it, you can also download the 1.0.4 version of the 2014 HTML Gallery.